We Need More Nurses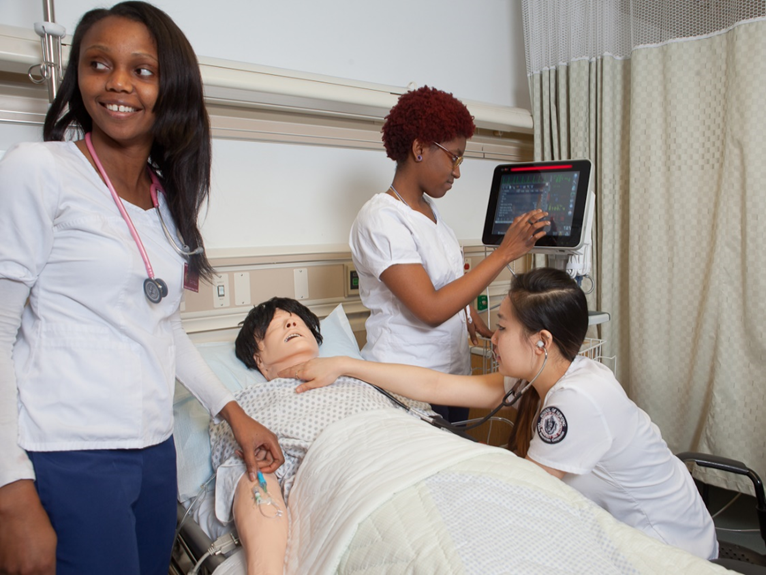 Long before the COVID-19 pandemic, health care leaders warned that hospitals face a nursing shortage. 
When the pandemic hit, many nurses retired. As the pandemic went on, many nurses were burned out and left the profession.
CHALLENGE GIFT
This year, an alumni couple, has offered us a challenge:
If we can inspire 125 people to give to the Elaine Marieb College of Nursing during UMass Gives, they will give us an additional $25,000 to support undergraduate scholarships that support diversity in nursing!
We Need Nurse Educators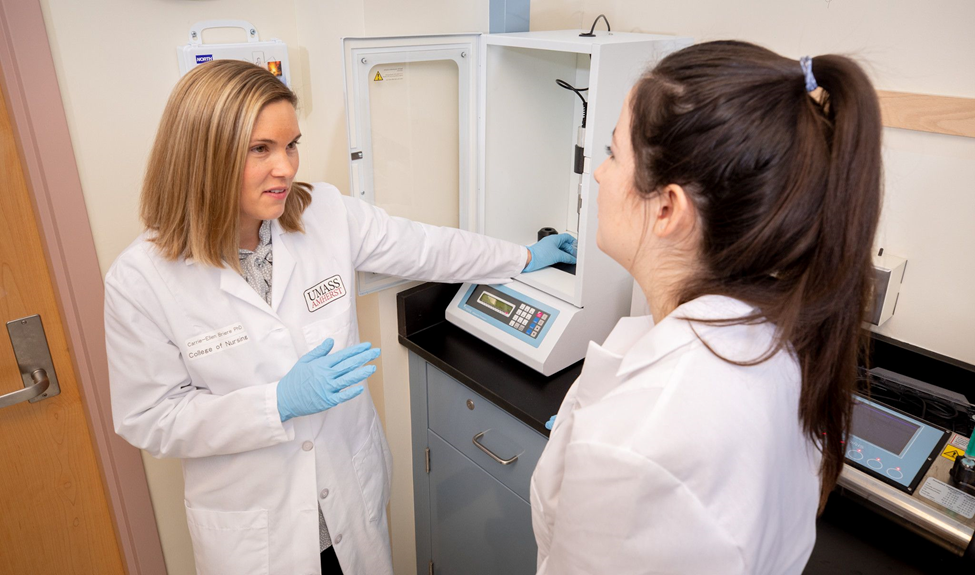 Nurse educators inspire, teach, and mentor future nurses that are the backbone of our healthcare system. Our nurse educators have an essential and important job: they are strengthening the nursing workforce and healthcare overall.
Without nurse educators, we would not have competent, well-equipped nursing professionals to help our children in schools, our seniors in assisted living, or our babies when they are born. They are critical to ensuring we have the next generation of nurses
In recognition of the essential role of nursing education during the pandemic, and in celebration of its historic and continuing inspiration to nurses everywhere, the National League for Nursing has announced 2022 as the Year of the Nurse Educator. Invest in the future of nursing today. 
POWER HOUR ON 4/28
If you're able to donate between 12:00 p.m. and 1:00 p.m. on Thursday, April 28, we will be eligible for extra funding from UMass for a "Power Hour" incentive.
Help Us Spread The Word!
An additional way to make a major impact for nursing during UMassGives is to help us spread the word via social media, e-mail, text, word of mouth! Share this address: https://umass.scalefunder.com/gday/giving-day/54179/set/4341 and encourage your family and friends to make a donation. 
Thank you for your support!
Please email Ben Monat at Ben.Monat@umass.edu with any questions. Go UMass!!!
---