Thanks to you, Isenberg raised more than $382,000 from 1,055 donors during the 2021 UMassGives Campaign!
 
This year, we'd love to keep that momentum going! Please join the Isenberg community on April 28 and 29 for UMassGives 2022 — this year, we're counting on alumni, parents, faculty, friends, staff, and students to help us reach our goal of raising $750,000 from at least 1,000 gifts.
This year, Denise Coll '75 and Nicholas Sampson '82 CNS, and Jeff Glassman '90 are upping the stakes and challenging you to set new giving records! 
When the Isenberg community makes 500 gifts to Isenberg on Thursday, April 28, it will unlock $250,000 generously contributed by Denise and Nicholas, and once we hit our 1,000-gift goal they will contribute an additional $250,000, totaling $500,000!!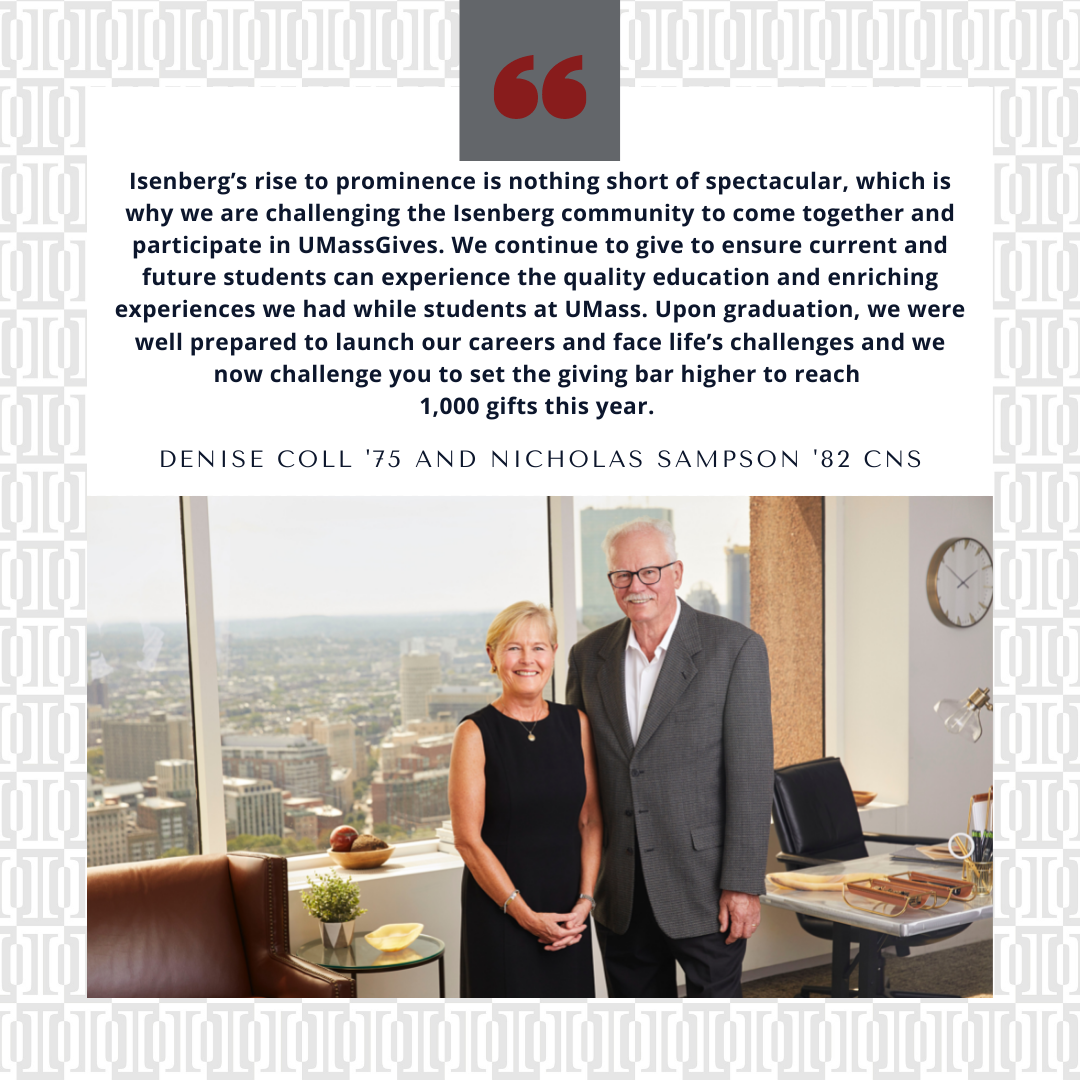 Once we raise $50,000 in support of the school, Jeff Glassman '90 will generously contribute an additional $50,000 in support of the Innovation Challenge!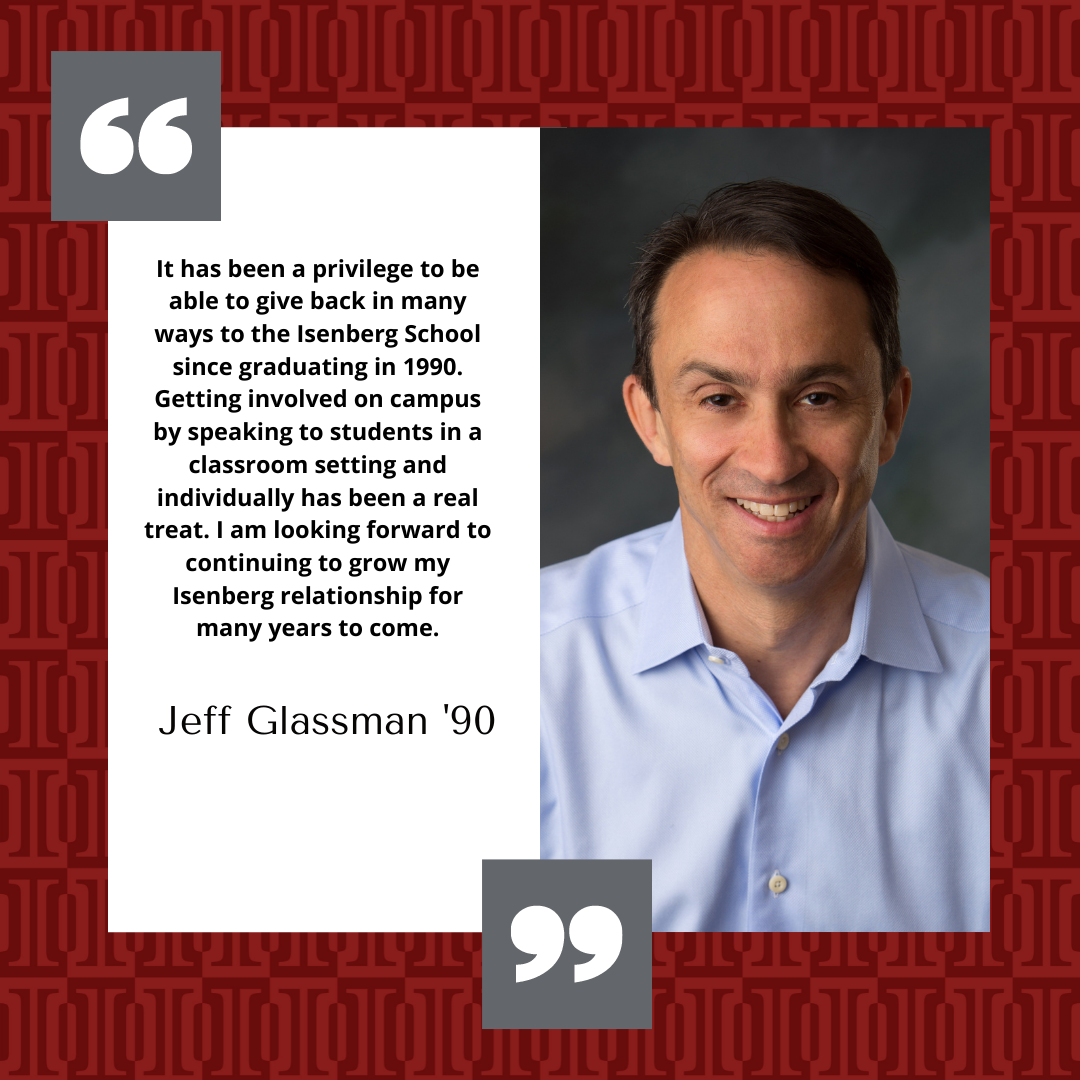 Together, you and your Isenberg community have the opportunity to change the future of our school. Collectively, your gifts can change the lives of students, make a difference for the causes you are passionate about, and create new opportunities for the Isenberg departments that matter most to you. 
Give in any amount — $5, $50, $500, or more. UMassGives is, above all, a community effort that makes a difference through many small gifts. Together we can make Isenberg the best possible experience for our students! 
Isenberg is deeply grateful for your generosity. Thank you!
Please feel free to post on social media that you participated — use the hashtags #UMassGives and #WeDriveTheDriven. If you know anyone who would appreciate a chance to support Isenberg, please share this page.
---